Emergency Paediatrics Course (APLS) gets RCPCH endorsement!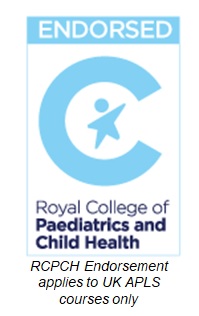 We are delighted to announce that our leading emergency paediatric training course, APLS, has been granted official endorsement from the Royal College of Paediatric and Child Health (RCPCH).
Taught in over 100 centres around the UK, APLS continues to be the leading course for paediatric specialists. The APLS blended learning package is used to demonstrate mandatory life support skills required in the RCPCH curriculum, with key capabilities being covered in the course manual, e-learning modules and the practical aspect of the course.
APLS is recognised as key to the ongoing development for paediatric clinicians as it includes eight hours of practical training in 16 different simulation scenarios, giving candidates the opportunity to practice their specific role within a team in a safe environment. Click here to read more...
最後修改: 2019年 03月 19日(二) 17:33